A few weeks ago, Sueann called to ask if i was free to help her out in an event. The minute she said Warehouse, i was in. 
To showcase their Spring Summer 2012 collection, Warehouse hosted a styling event where the talented Sueann was the stylists and her challenge for the day was to style me and Jessica in Warehouse's new collection.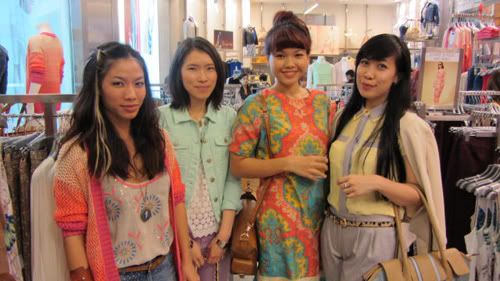 Sueann (ex TiC editor), Natasha (ex TiC intern and she's helping Sueann with the styling), Jessica (TiC DIY maven, who was also the model of the day) & myself, all decked in Warehouse.
Coincidently, a TiC reunion!
So my story was, how to dress to work but still dressy enough to go for drinks after.
Since it's for work, I'm looking decent in layers. Wish i took a picture of the back of the jacket though, loved the lining.
So someone called and …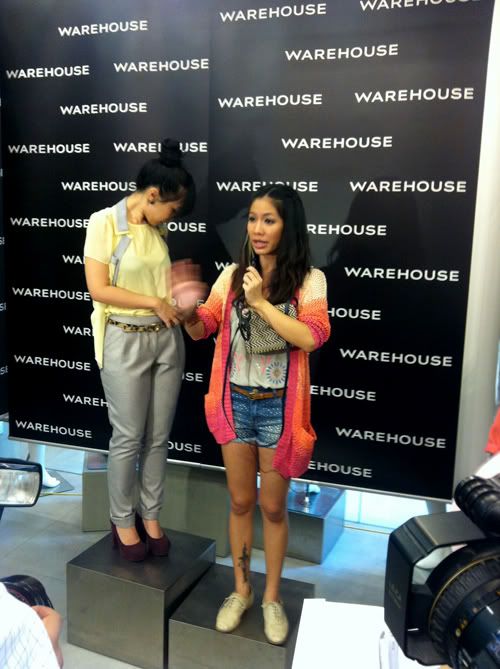 Just take off a few layers then I'm good to go!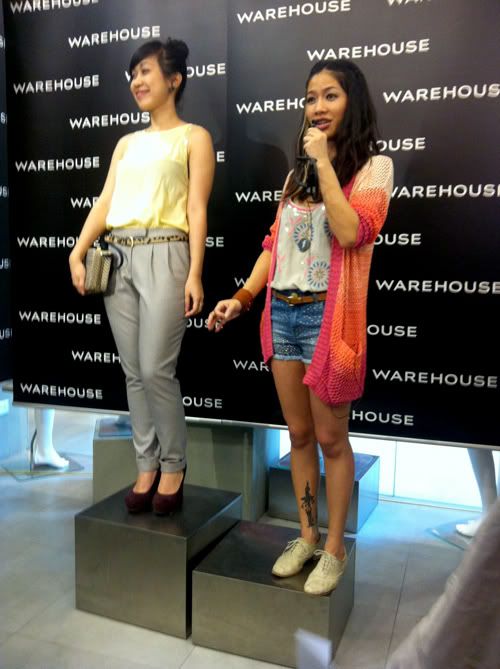 Don't think you can see it from here, but the yellow sleeveless top was really pretty. It had embellishments on the sleeves. Definitely ready to party with some bling.
Next look was to dress up a maxi dress.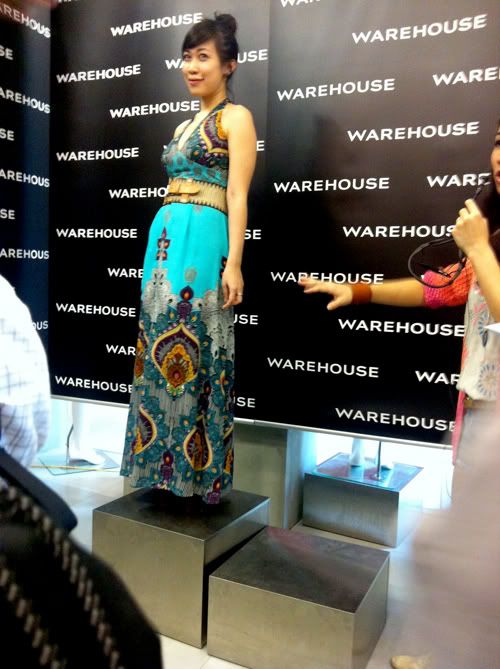 Add a top, accessories and voila.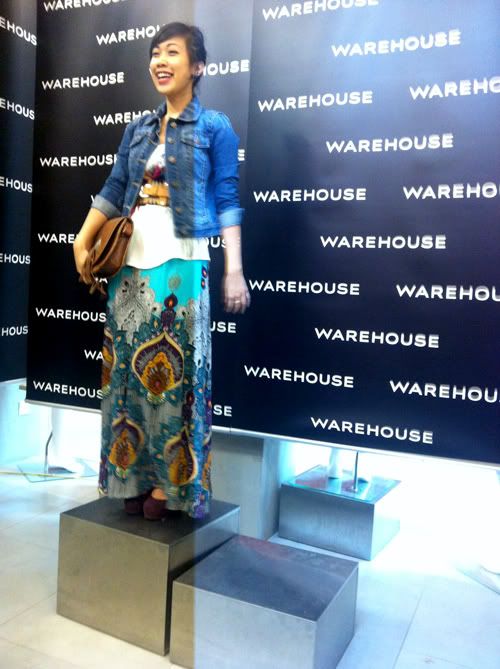 Just add a few pieces and you have yourself a totally different look.
Overall it was quite a fun event, what's there not to love when there's dressing up involved. 
One last picture with the TiC gang
Also, thanks to Karen for the pictures :)